26th to 28th October 2023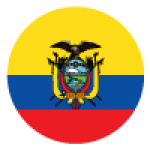 Universidad ECOTEC, Ecuador
topics related to economy, society and development
The workshop on Applied Informatics for Economy, Society and Development organized by the Universidad Ecotec (Ecuador) seeks to promote discussion and dissemination of current economics research, systems for territorial intelligence, e-participation, e-democracy and territorial economic development; with special emphasis on social and environmental development. 
The objective of this fifth edition of AIESD 2023 is to discuss aspects related to computer science applied in society. The idea is to learn the different techniques and tools that are used to study social phenomena, economic growth, the interaction between economic analysis and decision-making. 
The workshop seeks to promote an atmosphere of dialogue among the community of professionals working on issues related to technology and its application in the economy as well as society.
The submission Web page for AIESD 2023
topics related to economy, society and development
The submission Web page for AIESD 2023
The first anonymous version must be submitted in PDF